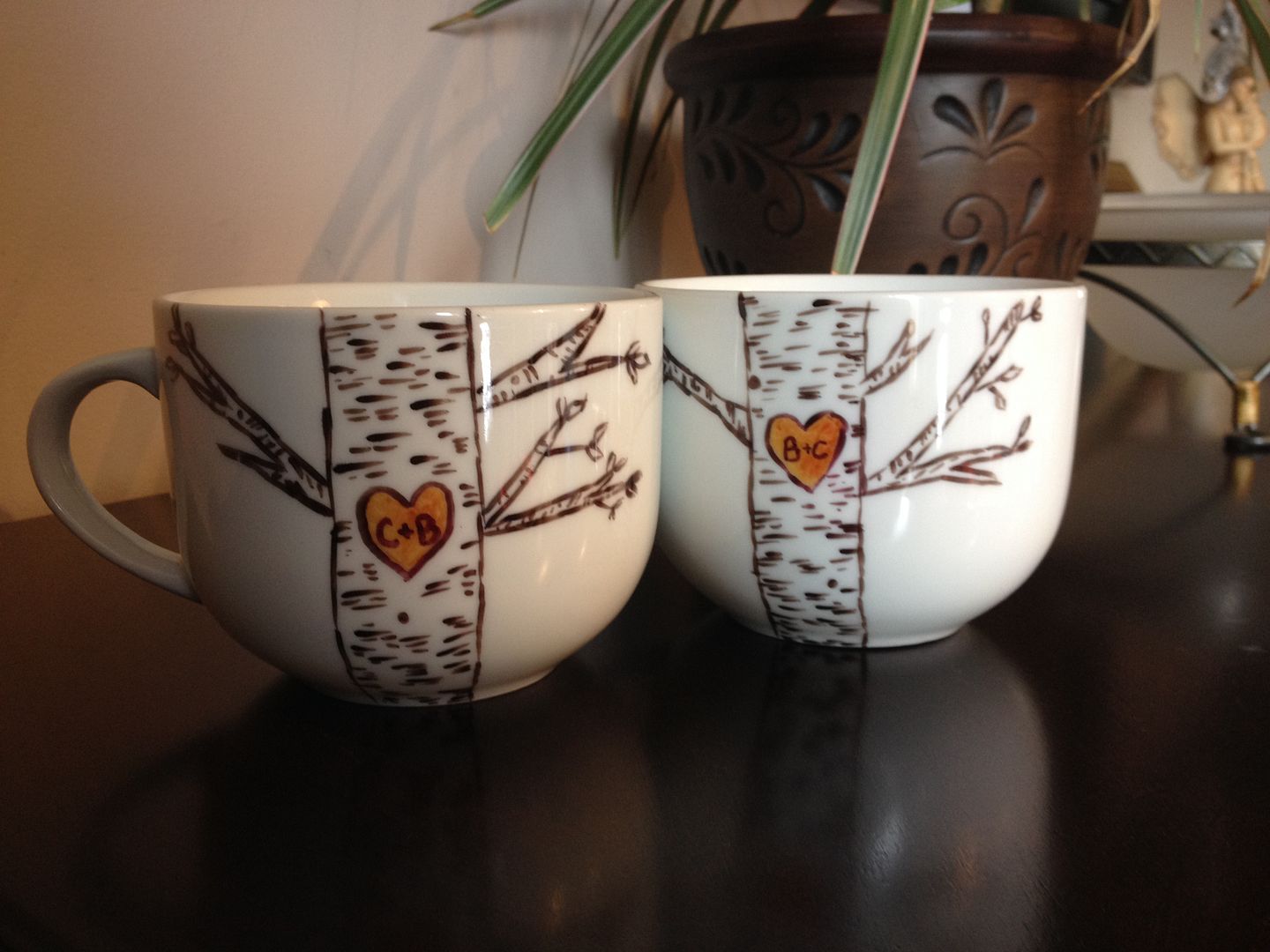 I honestly don't know what I would do without Pinterest. Its like my ( not so ) secret weapon when it comes to creativity. There are so many fabulous ideas and tutorials that there really is something for every situation and occasion. In just a little over a week, my baby brother in law is getting married, and I am so excited. This past weekend we celebrated the upcoming nuptuals with an "I Do BBQ", and I owe a lot of the details to Pinterest.
Even the gift, was a Pinterest discovery, or at least part of it was. Sharpie mugs are all over Pinterest right now, and i knew I wanted to try my hand at making some personalized mugs for the happy couple. I saw quite a few different techniques, and by the reviews it seems that some techniques are better than others.
I actually ended up combining a few different techniques and tips to get my results.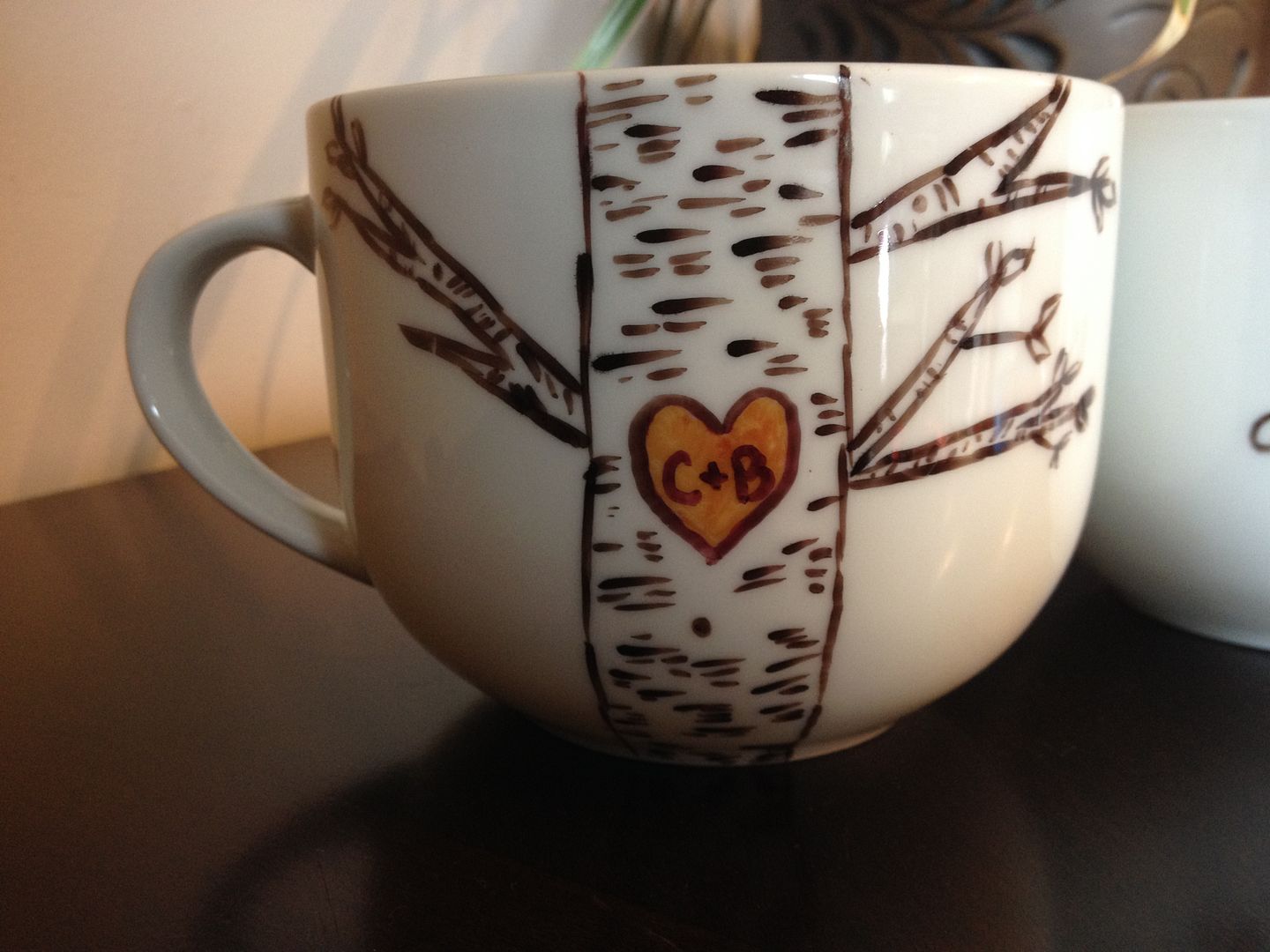 I started with an inexpensive mug because the glaze is more likely to break down while baking, which is what the ink will melt in to. I wiped the mug with an alcohol swab to make sure there were no oils or residue that could stop the ink from adhering to the glaze. I then drew the design onto the mug with the sharpie, waited twenty minutes and went over it again. I then let the sharpie dry for 48 hours.
Once the Mugs were completely dry, I placed them in a cool over, and set it to 425, once it heated up, i baked the mugs for 25 minutes and then left them to cool completely in the oven before I took them out.
And that's it.
They were surprisingly simple to make, and stood up well to being hand washed, although i wouldn't put them in the dishwasher.
This is definitely a gift I will be recreating in the future,