but I've got laundry on my mind.
My house has been in a constant state of renovation since we took possession last July. Next on our list, the laundry room. Right now I have a dark corner of the basement, with no work space or storage. That
wasn't
so bad before as i
avoided
laundry like it as the plague. Lately though, it seems like I spend a lot more time down there (thank you Sophia), and i really wish it was a little less depressing. I want something bright and cheerful, with storage and work space.
Heres is a few that Id love....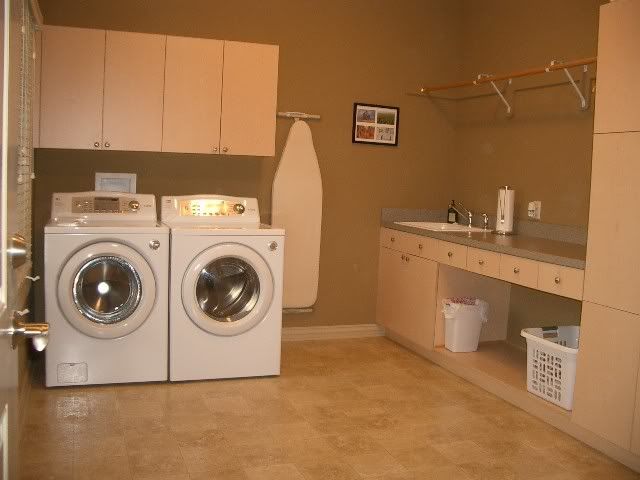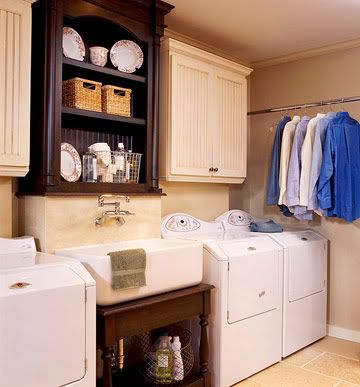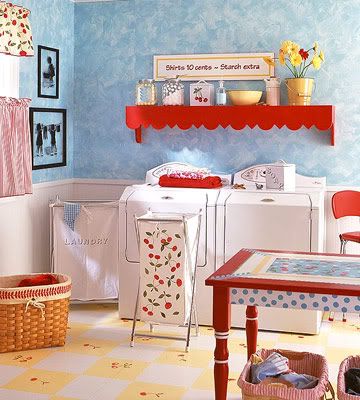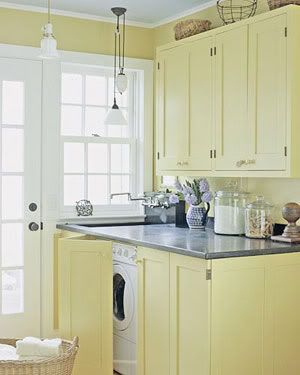 and of course the ultimate dream alundry room, the room that almost makes me want to do laundry......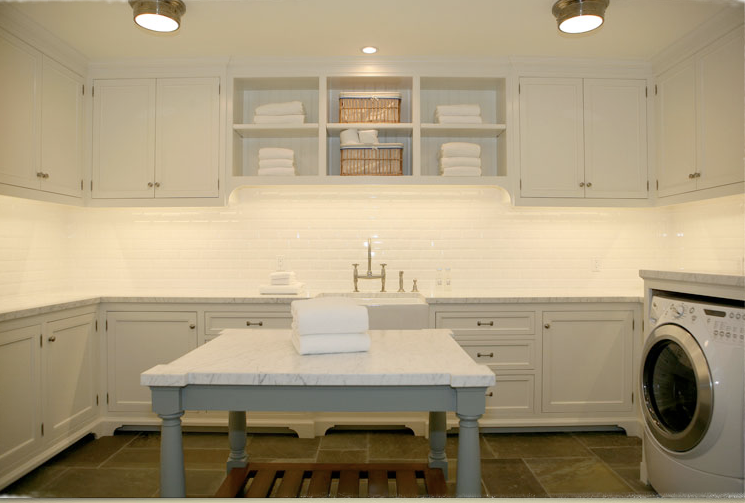 almost.