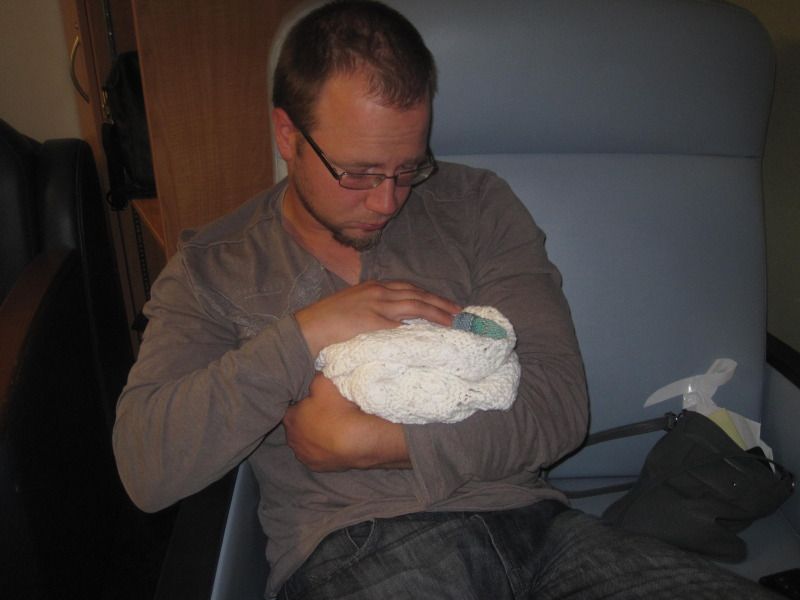 Joshua is never far from my mind, but it seems in the last few days he hasn't left it for a moment.
This past Monday was
Pregnancy and Infant Loss Awareness Day. So many people I know have been touched by the loss of a child, and while I wish that noone in the world would ever have to go through this, I cannot express how much the support i have received from women who have been in my shoes has mean to me.
Tonight, the hospital where Joshua was born held a memorial for lost babies. Being back there, brought back a flood of memories. To be honest, before we left I almost decided not to go, I wasn't sure if I could handle it, if i could walk past the building where I had my amnio, the doors where we entered the hospital to deliver him, knowing he wouldn't be coming home with us, in the end though, im glad I went. We brought Sophia with us, she helped us to light a candle. It was nice to have her be a part of this. We've talked to her about what happened, she knows that the baby in mommies tummy had to go to heaven, but that hes still her brother and he loves her very much, but this is the first tangible thing we've done with her.
This Friday, October 19th, would have been Joshua's due date. If he was an early bird like Sophia, he would probably be asleep in my arms right now, if he was more like Vanessa, I still would have been waiting a while. Having the day this close now is like an acute reminder of what should have been, and its been hard. On Friday i have an appointment to do something special for my lost little boy. Ill share it with you all once its done.